NAAAP NC Global Dinner @Inchin's Bamboo Garden
Let's connect with each other while enjoying delicious Indian and Chinese food at the same time! NAAAP NC Members will receive 10% off of their global dinner meal for that night.
Please register for the event by clicking on the Register Now button below.
Registration for this event has passed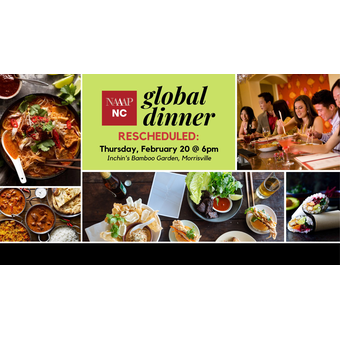 3532 Davis Dr, Morrisville, NC 27560, USA